Educational Opportunity Program
Welcome to The Office of The Educational Opportunity Program
---
Even though the Office of The Educational Opportunity Program remains open for operations Monday - Friday, with the staff working from 8:30 am – 4:30 pm, staff is NOT physically in the office everyday.  Therefore, you will need to call ahead to make sure your EOP advisor is in the office the day you want to visit.  You can reach your advisory Monday - Friday via telephone.  See their 'in-office' hours below:

Mainline: 973-596-3690
Dr.  Smith - smithcs@njit.edu; 973-596-3687 -- Tues/Thurs
Mrs. Oquendo -  oquendo@njit.edu; 973-596-5831 - Mon/Tues
Mrs. Richardson-  parquer@njit.edu;973-596-3689- Mon/Tues
Mr. Manzueta - alan.b.manzueta@njit.edu; 973-596-3573 - Mon/Thurs 
Mr.  Igbinovia  - igbinovi@njit.edu; 973-596-3051 - Thurs/Fri
Mr.  Gary - sgary@njit.edu; 973-596-3233 - Tues/Wed
Mr.  Castle - castle@njit.edu; 973-596-5832 --  Thurs/Fri
Mrs. Johnson -  johnsony@njit.edu; 973-596-3688 -- Tues/Thurs
Ms. Roberts  - rroberts@njit.edu; 973-596-3686 -- Tues/Wed
---

New Jersey Institute of Technology (NJIT) was among the earliest higher education institutions in the State to accept the challenge posed by the New Jersey Department of Higher Education to "identify, recruit and provide financial assistance to needy students who are residents of this State in order that they may be able to attend institutions of higher education."
In response to this challenge, the Engineering Opportunity Program was established in 1968. It was renamed the Educational Opportunity Program (EOP) in 1975 to reflect its broader mission of providing access to other areas of study at the university, including architecture, science, and business.
The university has consistently displayed a strong commitment to and support for EOP.
EOP provides educational opportunities and improves educational outcomes for populations traditionally underrepresented in Science, Technology, Engineering and Math (S.T.E.M.), and in the professions related to these fields. How can you help? Giving to EOP. Here you can support EOP using our secure and convenient online giving.  Your donations to the EOP fund will assist in helping even a greater number of students.  Let's all invest in the future.  Click the link below to donate a monetary gift of your choosing:
DONATIONS
The Educational Opportunity Program (EOP) is a state-funded program for New Jersey students who are educationally and economically challenged and who are greatly underrepresented in science technology and engineering.
Thank you all in advance.
Congratulations 2020 Graduates
Join us in celebrating the accomplishments of our 2020 Graduates.
OUR GRADUATES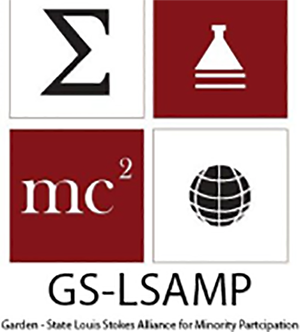 LOUIS STOKES ALLIANCE FOR MINORITY PARTICIPATION (GS-LSAMP)
Join Now