Council Members
NJIT's Hispanic and Latinx Leadership Council Members.
Robert "Bob" Medina,
BS CE '75
Co-Chair, Latinx Leadership Council
Bob Medina is a member of the Board of Overseers. He is principal of Medina 43 Business Strategies LLC, a management consulting firm. After graduating from NJIT, he joined Goodkind & O'Dea, Inc. (now Dewberry) as Design Engineer. From 1977 to 1980, he served as Project Engineer at A.G. Lichtenstein & Associates (now TranSystems) and Project Manager at the RBA Group from 1980 to 1989. In 1989, he founded Medina Consultants, PC and grew the firm to be the third largest Hispanic-owned engineering firm in the US and an ENR top 500 firm. He later acquired Robinson Aerial Surveys, Inc., an aerial mapping and survey firm and Technical Associates, Inc., an MEP engineering firm. Medina Consulting offered the following services – general civil engineering and surveying, construction inspection and management, structural engineering for bridges and buildings, geotechnical engineering, and transportation and traffic engineering. In 2010, Medina Consultants merged with TY Lin International, an international engineering firm. He sold his interest in Robinson Aerial Survey and Technical Associates. Medina was appointed Senior Vice President and a member of the Board of TY Lin's east district, overseeing business development and operations for five offices in New York City, New Jersey, and Pennsylvania. He retired from TY Lin in 2014. Medina is a member of the Conservancy Council of the Nature Conservancy in New Jersey. He recently re-joined the Board of Directors of the Morris County Hispanic American Chamber of Commerce in 2022. He is a recipient of the following awards – New Jersey Transit Entrepreneur of the Year (2001), Statewide Hispanic Chamber of Commerce Businessman of the Year (2002), Morris County Hispanic Chamber of Commerce Businessman of the Year (2004), US Hispanic Chamber of Commerce, Region V Hispanic Businessman of the Year (2005), Latino Institute Empresario Award (2008), and Lifetime Achievement Award, Morris County Hispanic American Chamber of Commerce (12/2021). Medina received his B.S. degree in Civil Engineering from NJIT in 1975.
---
Angelica M. "Angie" Ogando,
BS CE '02, MBA '11
Co-Chair, Latinx Leadership Council
Angie Ogando received the following degrees from NJIT – B.S. degree in Civil Engineering in 2002 and MBA degree in 2011. She provides insight on conflict resolution, corporate values alignment, mission integration, and effective communication strategies. She is a Certified Master Neuro-Linguistic Programming (NLP) coach and trainer and a Certified Master Trainer in Hypnosis. She is co-founder of Yoshida Academy, a company focused on helping individuals improve their leadership talents and public speaking skills. She is also founder and chief executive officer of The Enriched Mind, a company that has offers leadership training for companies in finance, technology, and the fashion industry. Other positions held include Chief Operating Officer at Global Performance Group (2016) and Licensed Insurance Representative at Primeamerica (2003-2005). Ms. Ogando is a founding member of the Association of Ecuadorians/Americans United and was an advisor to the Institute of Ecuadorian-Latina Women Leaders. For eight years, she partnered with nonprofit organizations to provide legal and medical aid to the underserved Latino community through the association. Ms. Ogando was named Woman of the Year by the Dominican Parade in Essex County in 2009 and received the Community Activist award from Municipal Council of the City of Newark in 2010.
---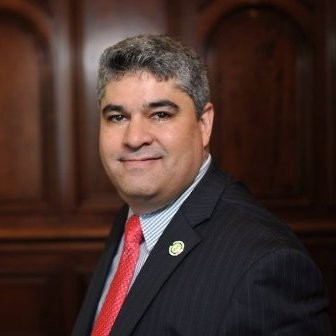 Luis O. De la Hoz
Member, Latinx Leadership Council
Luis De La Hoz was appointed First Vice President, Director of Community Lending at Valley Bank in 8/2020. As the principal subsidiary of Valley National Bancorp, Valley National Bank is a regional bank with approximately $37.5 billion in assets. Valley operates branch locations across New Jersey, New York, Florida and Alabama. De La Hoz is also principal of MarMar Enterprises, a tax preparation and financial services firm. He came to New Jersey in 2005 to help his friends start the company. De La Hoz previously served as Vice President, Business Community Development, BCB Community Bank (2017-8/2020) and Vice President, Lending Team, The Intersect Fund (2013-2017). He started his career managing a medical center and several restaurants in his native Colombia. He is chairman of the Statewide Hispanic Chamber of Commerce of New Jersey, trustee of the State Theater New Jersey and a member of the Board of Advisors for the Hispanic Chamber of E-Commerce. He is founder and chair of the Hispanic Business Expo, an annual event. De La Hoz received his undergraduate degree in economics from the University of Manizales in Colombia. .
---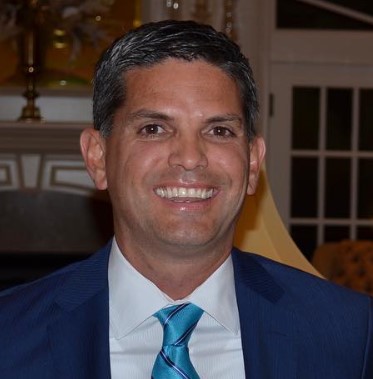 Roly Acosta was appointed President and Chief Executive Officer of JAG Companies, Inc. in 2011. He previously served as executive vice president and general counsel. JAG Companies, Inc. is the parent company of construction industry firms Northeast Remsco Construction, Inc., Caldwell Marine International, LLC, Huxted Tunneling, LLC, and ECI Drilling International, LLC. JAG Companies was started by his father, Juan Gutierrez, in 1978. After graduating from Princeton University, Acosta started a career in the sports industry. He joined Northeast Remco as a superintendent. Acosta is a trustee of the Associated Construction Contractors of New Jersey Board (ACCNJ) and The Moles. His father, Juan Gutierrez, attended NJIT for three semesters. Acosta established an endowed scholarship in honor of his father in 12/2020.
---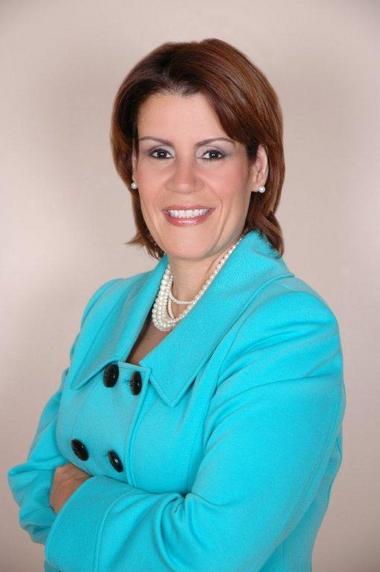 Wilda Diaz ended her 12-year tenure as Mayor of Perth Amboy in 2020. She was first sworn-in on 7/1/2008, becoming the first female to hold that office and currently the only elected Latina mayor of Puerto Rican descent in the State of New Jersey. She is credited for expanding programs for children, youth and families, business expansion, economic development, job creation and preserving the city's history. She reduced the overall debt by over $50 million and advocated for plans for the development and preservation of arts, history and culture by creating a city-wide arts plan. She also established a Historic Preservation Commission and Green Initiatives. Her administration attracted over half a billion dollars in corporate investments, while creating local jobs and remediating over several hundred acres of industrial property that had been vacant for decades. Prior to taking office, Ms. Diaz spent 20 years in the banking industry where she started as a teller at a local bank after graduating from Perth Amboy High School. She quickly rose through the ranks and was an Assistant Vice President at Banco Popular when she won the mayoral seat. Ms. Diaz is active with the Puerto Rican Patriotic Cultural Committee (Comité Cultural Patriótico Puertorriqueño de Perth Amboy) which sponsors the annual Hall Avenue Puerto Rican Festival. She is a recipient of the following awards - Community Leaders of Distinction Award, New Jersey Clean Communities (2019); Vison Award, Middlesex County Regional Chamber of Commerce; Latina Trailblazers Award, LatinoJustice (2015); Community Leader, Hispanic American Law Enforcement Association (2014); Humanitarian of the Year, Coalition of Hispanic Physicians; Mujeres Destacadas, El Diario La Prensa (2012); and Professional Law Enforcement Leadership Award, New Jersey State Association of Chiefs of Police (2012).
---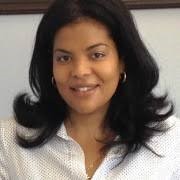 Olga Y. Garcia,
BS CE '04, MS CE '05
Olga Garcia received two degrees from NJIT, B.S. in Civil Engineering in 2004 and M.S. in Civil Engineering in 2005. She received her A.S. degree from Passaic Community College. She participated in the Educational Opportunity Program at NJIT. Ms. Garcia serves as City Engineer for the City of Hoboken. She previously served as senior engineer at Bright View Engineering, LLC. From 2018 to 2020, she served as senior engineer at Pennoni, a consulting engineering firm. Other positions held include City Engineer, City of Passaic (2014-2017), Transportation Engineer, New Jersey Meadowlands Commission (2011-2014), Adjunct Instructor, Essex County College (2010), Urban Land Engineer, Stantec (2006-2009), and Civil Engineer, CMX (2002-2006). She serves as treasurer of the New Jersey Society of Municipal Engineers. In 2018, she received the Distinguished Alumni Award from Passaic Community College.
---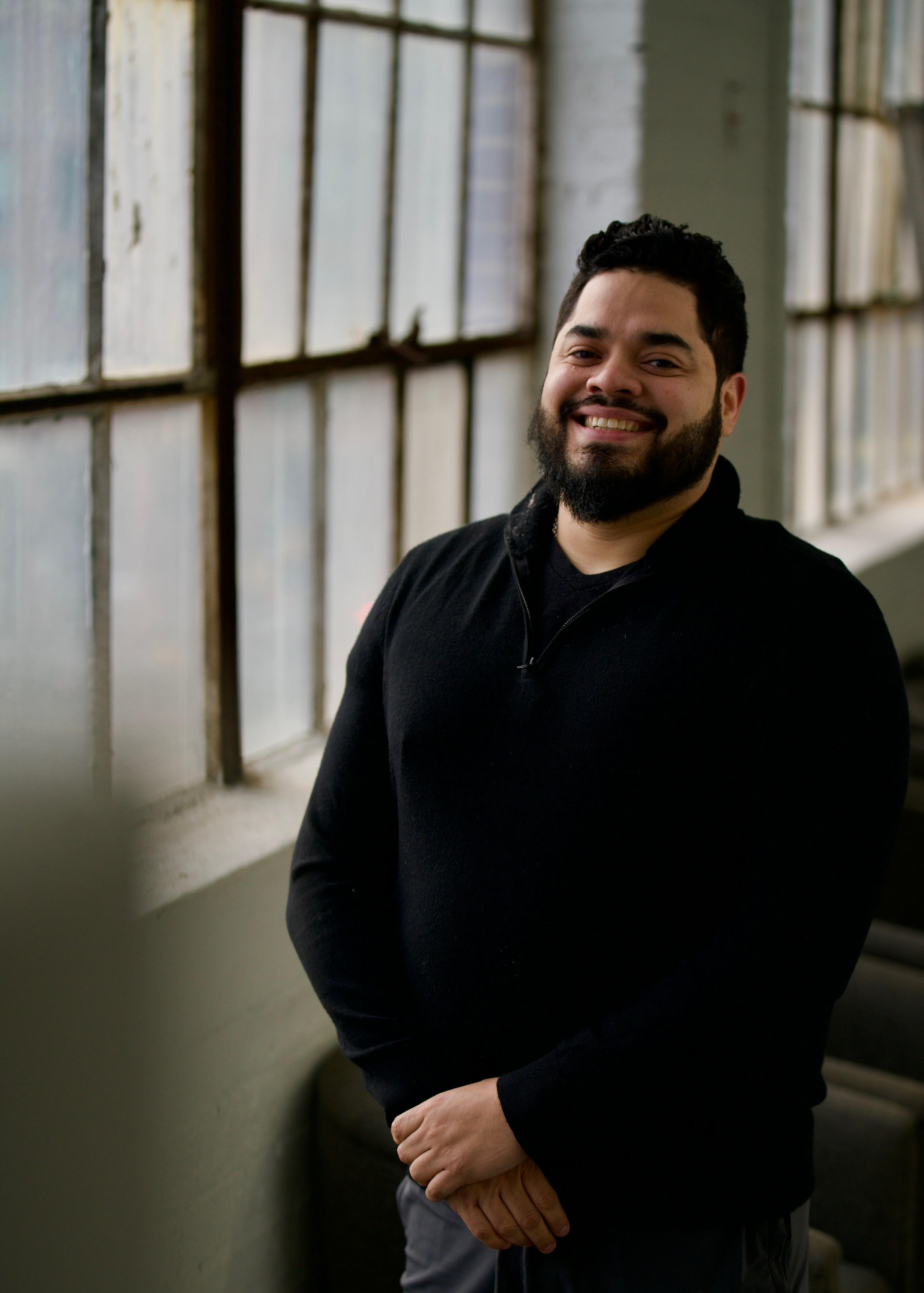 Jose Espinoza, BIS '10
Social Impact Advocate & Entrepreneur
Jose Espinoza, Social Impact Advocate & Entrepreneur focused on equitable Healthcare, Entrepreneurship and leveraging Web 3.
Jose Espinoza is a serial entrepreneur and entrepreneurship activist for underrepresented communities. He is focused on healthcare, helping businesses grow and scale, and leveraging Web3 for community and generational wealth building.
He has spent the last two years building BookedMD, a multilingual care concierge platform offering a multilingual doctor search, care navigation and advocacy services to help the immigrant/minority communities get access to quality doctors and manage their healthcare journey.
He is also the founder of Move The Needle, LLC, a tech coworking community and event venue (of which BookedMD is now a member). Jose draws on his personal and professional experiences as a former Strategic Partnerships lead in Investment Banking and Healthtech to provide mentoring and coaching for entrepreneurs through all the stages of business life; from idea formation to fully-scaled, commercialized enterprise. Not only do his platforms offer the space for shared learning, opportunities & connections, but they also teach self-care to attain long term sustainable success and avoid entrepreneur burnout.
One such example is Sazón.io, an immersive 3-day learning and networking event coinciding with NFT NYC. This event is squarely aimed at introducing the 60k Latinos living in New Jersey to the Metaverse. Produced by Jose's companies Move The Needle, Sazon is a Web3 onboarding and educational platform on Cryptocurrencies, Decentralized Finance, NFTs and the world of Metaverse for Latinos, Sazón brings together creators, culture-makers and technology leaders to share their stories, inspire entrepreneurship and bridge big tech and the Latino community.
Influenced by his resilient and selfless servant mother, he isn't trying to change the world, but aspires toinspire the minds that will.
---
Alvaro J. Piedrahita,
BS ME '73
Alvaro Piedrahita currently serves as head of the Advisory Board of NV2A Group, a commercial building construction and civil infrastructure company in Kendall, Florida. NV2A Group serves private and public sector clients and provides comprehensive construction management services in South Florida including design-build, design-bid-build, construction management at risk, owner's representative and emergency response services. Piedrahita works with NV2A's leadership to assist in business partnerships, business assessments, and long-term strategic plans for the firm. Piedrahita is former Chairman of the Board of T.Y. Lin International Group Ltd. He also served as President and Chief Executive Officer. Piedrahita joined T.Y. Lin when the company acquired H.J. Ross Associates, a Miami, Florida-based multi-disciplinary, full service engineering firm where he served as Chief Operating Officer. During his career, he successfully led technical design professionals on multimillion-dollar transportation infrastructure projects for major airports, highways, bridges, transit and rail, and support facilities worldwide. Piedrahita received his B.S. degree in Mechanical Engineering from NJIT in 1973 and M.S. degree in Engineering Administration from the University of Tennessee. He played soccer at NJIT. He received the NCE Outstanding Alumni Award in 2018.
---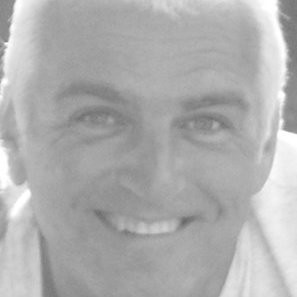 Emilio Sanchez,
BS ME '94
Emilio Sanchez serves as Senior Director of Business Development at Stryker, a leading medical technology company. He joined Stryker in 1999 and previously served as Senior Director of Strategic Marketing. From 1990 to 1999, Sanchez was affiliated with Schindler Elevator Corporation where he served as Senior Project Manager. He currently serves as chairman of the NCE Board of Visitors and is a member of the Department of Biomedical Engineering Advisory Board. He received his B.S. degree in Mechanical Engineering from NJIT in 1994 and MBA from Rutgers University.
---
Nicholas "Nick" Fuentes-Zuluaga,
BS ME '19
Nick Fuentes-Zuluaga serves as program manager for clinical trial software startup at Medable, Inc. The company provides a global decentralized trial platform that streamlines design, recruitment, retention, and data quality to accelerate trial execution. The platform connects patients, sites, and clinical trial teams to improve patient access, experience, and outcomes. Medable was founded in 2015 and is headquartered in Palo Alto, California. Prior to joining Medable in 2021, Fuentes-Zuluaga was operations lead, drug product primary at Catalent Pharma Solutions. He also served as assistant project manager at Bristol Myers Squibb. He received his B.S. degree in Mechanical Engineering from NJIT in 2019. He is currently a graduate student in the M.S. in Data Science program at Stevens Institute of Technology. During his tenure at NJIT, Fuentes-Zuluaga completed the New Jersey Governor's Hispanic Fellows program, funded and overseen by the Center for Hispanic Policy, Research, and Development (CHPRD) in collaboration with HISPA. He also co-founded First Fellows, a student organization that focuses on providing academic resources for first generation college students. Fuentes-Zuluaga is a first generation college student. He is an advocate of Latino professionals by giving talks at Rider University, NJIT, Bristol Myers Squibb, and nonprofit events. He enjoys soccer, hiking, and making arepas.
---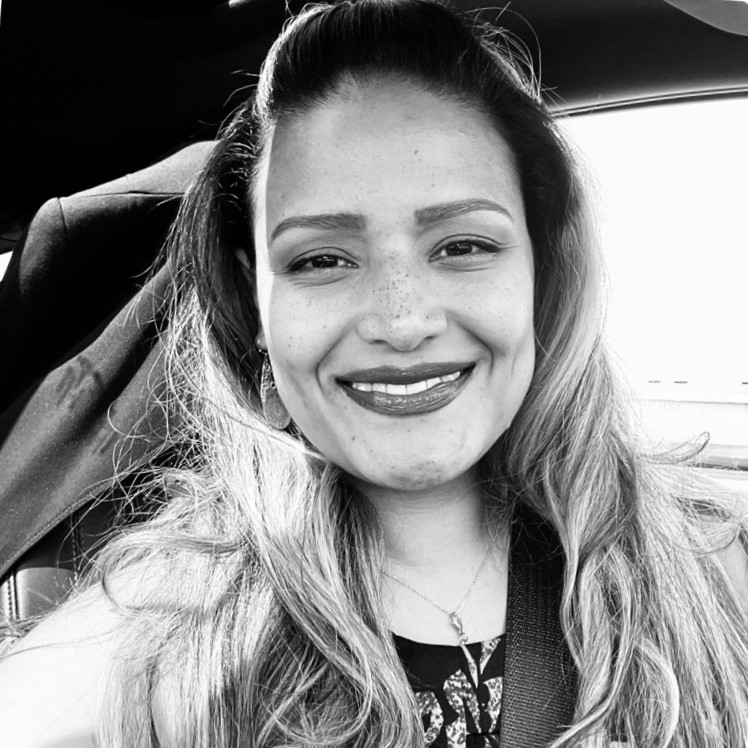 Dolores Martinez-Wooden,
BS ARCH '05, MS CE '07
Dolores Martinez Wooden was born in Tegucigalpa, Honduras and migrated to the US at the age of 13. She attended Old Bridge High in New Jersey (NJ) and attended NJIT where she earned a Bachelor's of Science in Architecture in 2005. In 2007, she completed a Master's of Science in Civil Engineering and a Minor in Mechanical Engineering also from NJIT. In February of 2005, she started her career at Turner Construction as a Field Engineer where she remained for 17 years.

While at Turner, Dolores held several positions within this prominent construction firm. After her substantial experience in the private sector, following her passion for serving the community, she pursued the Director of Engineering position for the City of Newark, NJ. Appointed by the Honorable Mayor Ras Baraka in 2022, Dolores heads the Newark Department of Engineering, the state's largest city.
---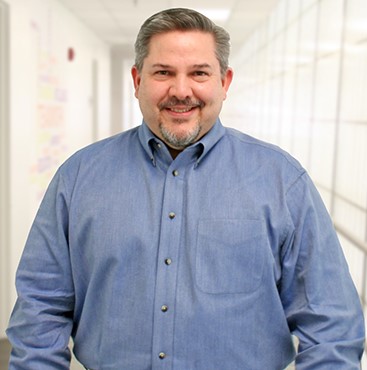 Dynamic healthcare management entrepreneur who has enjoyed a successful career by leveraging strong leadership skills, maximizing the capabilities of staff while holding them accountable and giving them the opportunity to lead and deliver results. Passionate disrupter who feels strongly that healthcare can be fixed by using data and technology.

Professional strengths include policy setting, budget control, vendor negotiation, human resources, process improvement, program development, and facility expansion. Well regarded as a dynamic group motivator and performance coach with proven accomplishments in the areas of organizational and leadership assessment, workforce competency training, recruitment and retention, in-service training, and workshop development.

Over the last 30 years I have used technology to solve complex healthcare business and clinical operations problems.  I have experience as a Hospital CEO of a small for-profit hospital, CIO and VP of Administration of a large Urban inner city Hospital part of a larger health system, As a SVP and GM of an Innovation program and earlier parts of my career as a management consultant with a big 3 firm.  Also, in those 30 years I have spent a significant amount of time building the relationships needed between Academia, Research and Healthcare Services.  Integration of the information between the three is critical to where healthcare is going instead of where we are today.

Prior to Tufts Medicine and University Hospital, I was Senior Vice President and General Manager of the New Jersey Innovation Institute (NJII) a wholly owned subsidiary of the State's engineering school NJIT where I built a 26 million dollar a year organization helping over 1000 practices in NJ and Puerto Rico transform their practices to value-based care as a CMS contract awardee.  The 5-year program helped CMS save 200 million dollars over the time of the agreement.  While there I also connected all 60 hospitals in the state creating the NJ State Health Information network which shares all admissions, discharges, and transfers statewide across all the hospitals which is still up and operational today.

My many years of experience as a consultant has enabled me to hit the ground running as an IT Executive and make decisions to make an immediate impact.  Most recently by reducing our IT Consulting budget by 2 million dollars a year by reorganizing staff and instituting resource capacity reporting.  This allowed us to engage Epic in what is called a refuel to increase our functionality usage (getting us to 6 Star functionality use) and optimize operational processes to maximize throughput and revenue, all the work is being done internally without consulting assistance.
---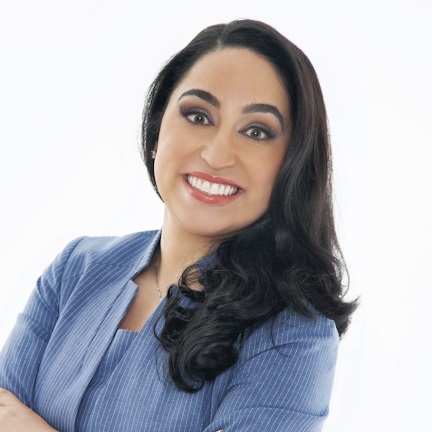 Paula A. Gutierrez,
BA BIOL '09
Paula A. Gutierrez is a trailblazing leader and passionate voice for equity. She has over a decade of experience in the healthcare industry including health equity, clinical operations and managing internal and external diversity relations. She currently serves as Sr. Director, Social Care & Community Partnerships at Cityblock Health, a value-based healthcare provider that partners with managed care organizations to help improve access to care for high-risk and rising-risk populations, particularly Medicaid, dually eligible and lower-income Medicare beneficiaries.

Prior to Cityblock Health, she served as Director, Health Equity at CVS Kidney Care®, a CVS Health company. In this role, she was instrumental in creating and operationalizing the inaugural health equity strategy to address social determinants of health and achieve more equitable health outcomes in communities with chronic kidney disease and end-stage renal disease across the country.

Paula's healthcare leadership experience also includes serving as Director, Diversity and Inclusion at RWJBarnabas Health, NJ's largest academic healthcare system; Administrative Director for the Kidney/Pancreas and Liver Transplant Divisions at New York-Presbyterian/Weill Cornell Medical Center in New York City and various roles with the NJ Sharing Network, where she worked closely with healthcare systems, transplant centers and community organizations to increase access and awareness of organ and tissue donation and transplantation.

Throughout the COVID-19 pandemic, Paula helped lead RWJBarnabas Health's outreach efforts in the Hispanic community to increase awareness on the spread of COVID-19 and encourage vaccination. These efforts contributed to a significant decline in COVID-19 cases among Hispanics in Somerset County, NJ and garnered statewide recognition from the New Jersey Hospital Association and NJBIZ Magazine. She co-authored a chapter of a Population Health Management textbook for graduate students highlighting this work as a case study. Her portfolio also includes operational oversight and expansion of the Babs Sipertsein PROUD Center, NJ's 1st LGBTQ+ healthcare center affiliated with a healthcare system.

Paula is an inspiring storyteller and sought after speaker with a natural ability to connect and communicate fluently in English and Spanish. Her talents are surpassed only by her personal story. She has received national and state recognition for her professional accomplishments. In 2021, Paula was named a "Top 15 Woman in Power Impacting Diversity" by DiversityPlus Magazine and one of New Jersey's Most Influential DEI Leaders by ROI-NJ.

Paula is also active in her community. She serves as a Board Trustee at Partners for Health Foundation and an adjunct professor at Seton Hall University's School of Health and Medical Sciences. She holds a Bachelor's degree in Biology from New Jersey Institute of Technology and a Master's degree in Healthcare Administration from Seton Hall University. She resides in Montclair, NJ.
---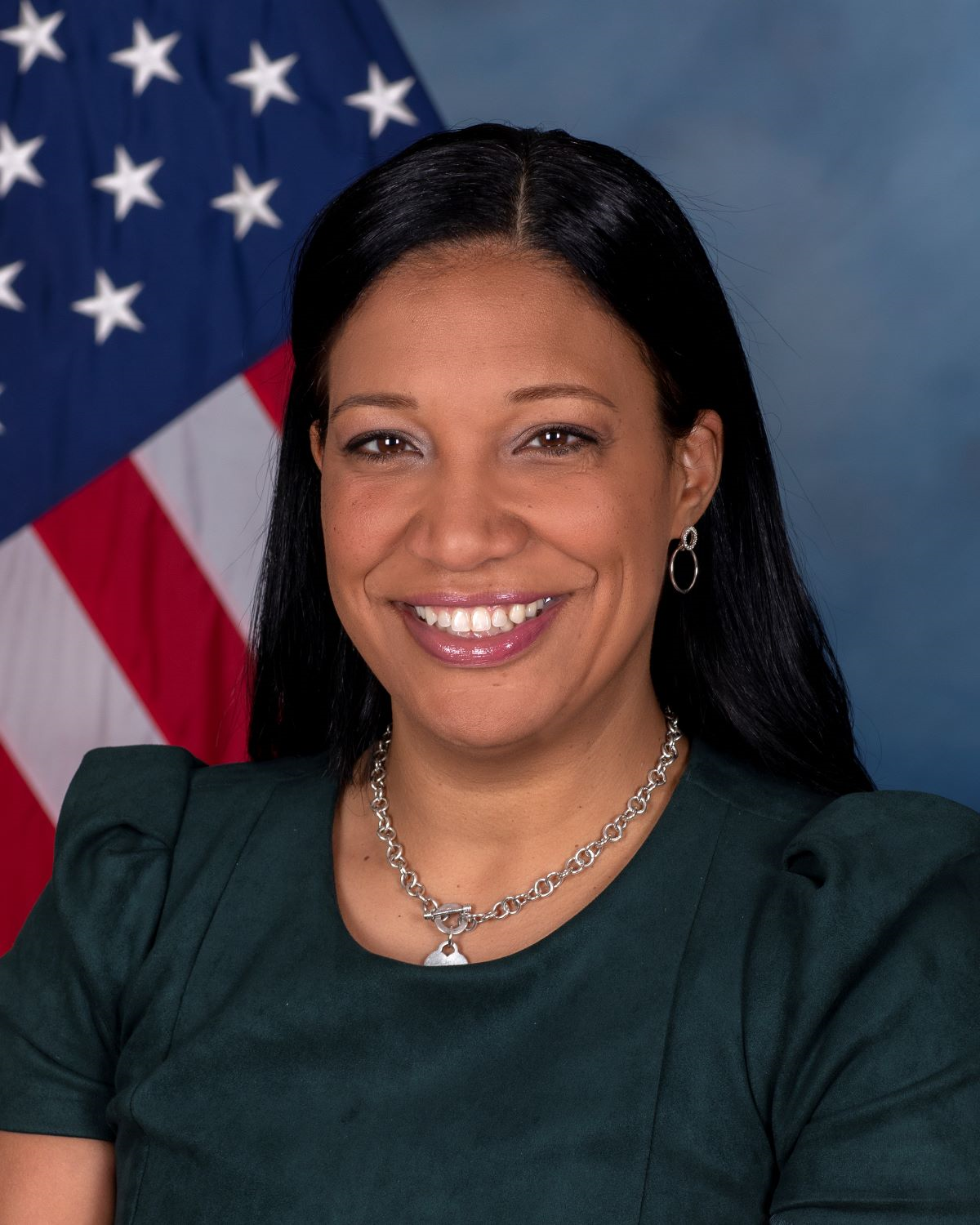 Alicia Correa,
BS IE '07, MS EM '12
Alicia Correa serves as a Project Management Officer within the U.S. Army at Picatinny Arsenal, NJ. She began her civilian career within the Army in 2007 as a Quality Engineer and later transitioned into Program Management. Within this capacity, Correa is responsible for managing the lifecycle activities for production and procurement of smoke grenades for the military. Prior to working within the Army, she worked as a Quality Control Manager for Leggett and Platt, Inc. from 2005-2007. At Leggett and Platt, she was responsible for integrating, training and maintaining the company's quality management system throughout the branch.

Correa received her B.S. degree in Industrial Engineering (2005) and M.S. degree in Engineering Management (2011) from NJIT in Newark, NJ. Correa is a proud native of Newark, NJ; however her family roots go back to Dominican Republic.